Shuenn Farn Ventilator Industrial Co., Ltd.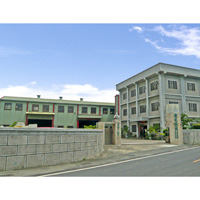 SF is an experienced manufacturer of industrial ventilators equipments supplies since 1975. There are including exhaust & drawing fans, industrial fans, high & low pressure blowers, roof exhaust fans, dust collections, induction motor peripheral products, etc.
Actually,We are not only focus on R&D,but also pursuit of Hihg Quality &Low Price .Even recently to "Save Energy"."Green life"for human being.Our team engaged in this field since 3 years ago.(2009).so,our products in "Save Energy"field step by step. Meanwhile,Our Products exported to North America,Central America,South America,Asia,Japan,Europe….etc.So,please don't worry about our Quality &Service.
Profile
| | |
| --- | --- |
| Established in: | 1975 |
| Annual Sales: | USD$ 5,000,000 |
| Capital: | USD$ 1,000,000 |
| Business Type: | OEM Manufacturer ODM Manufacturer Exporter/Agent |
| Markets: | World Wide |
| Main Products: | Exhausting & Drawing Fans-Household (Home, House), Wall Mounted Fans, Movable Guiding Relay Fans, Negative Pressure Exhaust Fans, Industrial Fans-Upright (Stand, Vertical), Industrial Cooling Fan, Industrial Ceiling Fan, High & Low Pressure Blowers-Blowers Flows, Axial Flow Blowers, Multi Wing (Multiwing), Drawing Fans, Multi Blade (Multiblade), Direct Extractor Fans, Multi Blade Dual Vent Ventilation Fan, Moveable Axial Flow Blowers, Roof Exhaust Fans-Roof Ventilation Axial Wheels Fans, Dust Collections (Collector), Automatic Grinders, Vacuum Cleaners (Household, Industrial), Industrial Motors, Water Heater |
| No. of Employee: | 100 |
| Location: | Taiwan |
Contact Detail
| | |
| --- | --- |
| CEO: | Mr. Sky Chen |
| Contact: | Assistant Vice President Jacky Chen |
| Address: | 1F, No. 1-12, Yung An Rd., Lin Ney Hsiang Yunlin Hsien, 64344 Taiwan |
| TEL: | 886-5-5896072 |
| FAX: | 886-5-5896056 |
| Email: | shufarn.taiwan@gmail.com |
| URL: | http://www.e-sf.com.tw |
| ZIP: | 64344 |