Product
SHW - 2P / 4P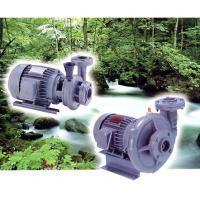 Product ID: SHW
CASING
The casting is desiigned for highest efficiency and can be turned to 4 discharge positions. With tapped holes for priming, venting and drainage.
IMPELLER AND SHAFT
Pumps are supplied in standard construction of cast iron casing and bronze impeller shaft is of high tensile stainless steel.
MOTORS AND MECHANICAL SEAL
ALL KUANG CHUAN PUMPS are fited with mechanical seals, having synthetic rubber flexible parts. stainless steel spring, Tepalite rotating face, ceramic stationary seal and brass metal parts. Motor is of Squirrel-cage type, total enclosed motor, All motor and pump combinations have non-overloading characteristics.
RANGE OF PUMPS
Includes both high and low speed pumps, The wide range of speeds and heads pemit accurate selection of the most suitable pump for the work.
TYPICAL APPLICATIONS
Suitable industral agricultural and irrigation use.
For hot water transfer, Water circulation systems. Building water servicing....etc.
Contact Detail
| | |
| --- | --- |
| CEO: | Mr. Sky Chen |
| Contact: | Assistant Vice President Jacky Chen |
| Address: | 1F, No. 1-12, Yung An Rd., Lin Ney Hsiang Yunlin Hsien, 64344 Taiwan |
| TEL: | 886-5-5896072 |
| FAX: | 886-5-5896056 |
| Email: | shufarn.taiwan@gmail.com |
| URL: | http://www.e-sf.com.tw |
| ZIP: | 64344 |