Product
Negative Pressure Type Exhaust Fan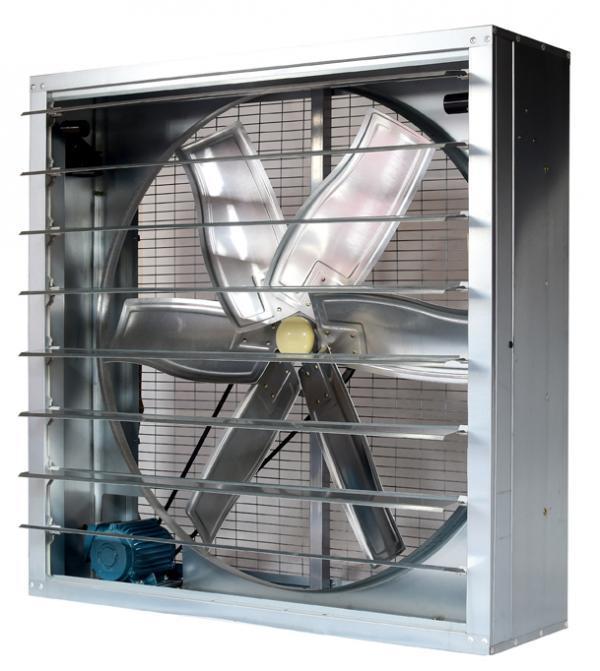 Standard Type
Product ID: SFG780 -1240 / SGF965A -140A
The ventilator contain super and low noise, a characteristics for consuming electricity little, breeze having great capacity, senking breeze far, easy to gearing.
The housing adoption washed to press the rivet joint models, the shape is beautiful, Leaf's round through equilibrium examination, circulated the safety and steady.
Outing place with a draught as the breeze controls the auto page window, install the metals net into the place with a draught side, the luxurious type zero parts housing adopts hot galvanize process, the ventilator combine to have the certain degree fear the corrosion advangage.
See more complete detail
Belt Drive Type Descriptions & Dimensions
| | | | | | |
| --- | --- | --- | --- | --- | --- |
| Model | SFG-780 | SFG-850 | SFG-965 | SFG-1060 | SFG-1240 |
| Power(W) | 550 | 750 | 750 | 1100 | 1100 |
| Pole(P) | 4 | 4 | 4 | 4 | 4 |
| Voltage(V) | 380/220 | 380/220 | 380/220 | 380/220 | 380/220 |
| Frequency(HZ) | 50 / 60 | 50 / 60 | 50 / 60 | 50 / 60 | 50 / 60 |
| Speed (RPM) | 530 | 530 | 530 | 470 | 450 |
| Volume flow(M/H) | 22000 | 26500 | 32000 | 37000 | 44500 |
| Noise Level (dB) | 62 | 62 | 62 | 63 | 65 |
| Measurement(mm) | 982*372*982 | 1052*372*1052 | 1112*372*1112 | 1222*402*1222 | 1383*402*1383 |
| N.W(KGS) | 55 | 59 | 61 | 72 | 82 |
| G.W(KGS) | 58 | 62 | 64 | 75 | 84 |
| 20FC | 72 | 62 | 56 | 43 | 34 |
| 40FC | 144 | 124 | 112 | 86 | 68 |
| 40HQ | 170 | 150 | 136 | 104 | 81 |
Direct Drive Type Descriptions & Dimensions
| | | | |
| --- | --- | --- | --- |
| Model | SFG-965A | SFG-1060A | SFG-1240A |
| Power(W) | 750 | 1100 | 1100 |
| Pole(P) | 12 | 12 | 12 |
| Voltage(V) | 380 / 220 | 380 / 220 | 380 / 220 |
| Frequency(HZ) | 50 / 60 | 50 / 60 | 50 / 60 |
| Speed (RPM) | 530 | 470 | 450 |
| Volume flow(M/H) | 32000 | 37000 | 44500 |
| Noise Level (dB) | 72 | 73 | 75 |
| Measurement (mm) | 1112*372*1112 | 1222*402*1222 | 1383*402*1383 |
| N.W(KGS) | 63 | 76 | 88 |
| G.W(KGS) | 66 | 79 | 91 |
| 20FC | 56 | 43 | 34 |
| 40FC | 112 | 86 | 68 |
| 40HQ | 136 | 104 | 81 |
Contact Detail
| | |
| --- | --- |
| CEO: | Mr. Sky Chen |
| Contact: | Assistant Vice President Jacky Chen |
| Address: | 1F, No. 1-12, Yung An Rd., Lin Ney Hsiang Yunlin Hsien, 64344 Taiwan |
| TEL: | 886-5-5896072 |
| FAX: | 886-5-5896056 |
| Email: | shufarn.taiwan@gmail.com |
| URL: | http://www.e-sf.com.tw |
| ZIP: | 64344 |