Product
Dust Cage Collector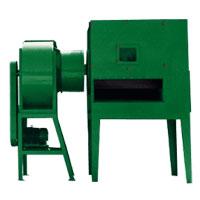 Features:
Work2-24 hours continuously without stopping the blowers. Automatic collect cards dust&waste long or short febrics.
Highly effective dust collectors,used air blow&receiver systems,improvement the dust&waste long or short febrics collected and cleaned.
Depending on buyer required treating air volime,designed any specifications dust collector equipments. Simple&strdy machine body,very easy to operation,inspection and maintenance.
Depending on system required,dust collector equipments specification scale to alone or interte palanning installation space will be chosen.
The cards pin-flat waste febric&dust collects system,can be chosen continuous or intermittent type running.
Contact Detail
| | |
| --- | --- |
| CEO: | Mr. Sky Chen |
| Contact: | Assistant Vice President Jacky Chen |
| Address: | 1F, No. 1-12, Yung An Rd., Lin Ney Hsiang Yunlin Hsien, 64344 Taiwan |
| TEL: | 886-5-5896072 |
| FAX: | 886-5-5896056 |
| Email: | shufarn.taiwan@gmail.com |
| URL: | http://www.e-sf.com.tw |
| ZIP: | 64344 |