Product
F.R.P Negative Pressure Type Cone Exhaust Fan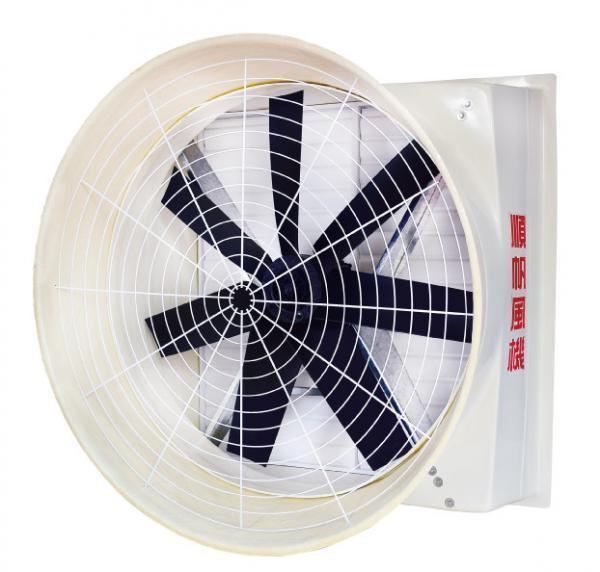 Product ID: SFRP-507(50
Characteristic Feature:
Designed with high efficiency, Exhausted ultra air flow ;Low rotational speed, Low noise, Low power consumption.
Designed with special diversion, reduce impeded by air; The blades pulley are corrected by the balance, steady.
I unit product more efficient an area of over 100 square meters; Neither any capacity, Nor the tube pipe, Any where is installed.
The shutter is cool-resisting, anti-ultraviolet rays, any kind of weather, environment is suited; the shutter obeys the theory of positive air flow, no power consumption, no switch . and keeps out of the rain also.
Housing of F.P.P reduce the metal sympatheic response, and light material, and resisting the acid, Soda, hot heat, cool, wet, etc. increase service life.
See more complete detail
Model

Power

(W )

POLE

(P)

Voltage

(V)

Frequency

(HZ)

SPEED

(RPM)

Volume Flow

(M/H)

Noise

dB (A)

Measurement

(mm)

N.W.

(KG)

SFRP507

1100

4

380/220

50 / 60

540

50000

78

1400X920X1400

900
Contact Detail
| | |
| --- | --- |
| CEO: | Mr. Sky Chen |
| Contact: | Assistant Vice President Jacky Chen |
| Address: | 1F, No. 1-12, Yung An Rd., Lin Ney Hsiang Yunlin Hsien, 64344 Taiwan |
| TEL: | 886-5-5896072 |
| FAX: | 886-5-5896056 |
| Email: | shufarn.taiwan@gmail.com |
| URL: | http://www.e-sf.com.tw |
| ZIP: | 64344 |